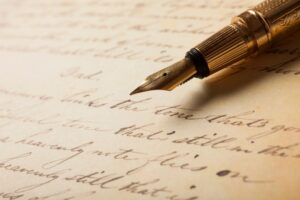 see more reviews on the Fb page @soulmissives,  Google Alesha Love Psychic & YELP.

Below are various reviews taken from multiple rating sites.
-
Alesha is truly an angel on earth... such a gift! She is the most powerful healer I have ever received energy work from. She balanced my chakras and cleared energetic cords from me. I literally dreamt of a different ex boyfriend every night that week (symbolizing closure!) and within a few days felt 100% back to myself energetically! I had been genuinely concerned that I had a chronic illness of some kind due to how lethargic I had been, but apparently all I required was Alesha's powerful healing "touch" (that was done remotely)! She also cleared a low vibrating-entity from my partner, and the friends I have referred to her have all raved about her as well! Additionally, Alesha's spiritual-coaching guidance is powerful. She provides valuable insights while also allowing you to source your own answers and find YOUR truth. I HIGHLY recommend working with Alesha in any and all capacities. She is a second mom you didn't know you needed. THANK YOU, ALESHA!!!
-
Alesha, Thank you so much for my reading I received from you, everything you said to me resonates with me, you told me things that myself and my daughter only knew. I know for a fact that you connected with her, I hadn't been able to heal from my daughter's passing until now- you've given me closure. I wanted you to know this means so much to me and you are amazing.
Alesha is the best Spiritual Healer I've ever worded with. I've been coming to Alesha for guidance, chakra balances and readings for a couple of years. Her Guides are always timely with their messages. Yu can definitely feels Alesha's love for her clients in every single reading. I have recommended a few friends to Alesha for readings and each time they thank me greatly for introducing them to Alesha. She is truly gifted, beautiful and loving soul.
-
Alesha is ethical and professional and met all of our (a relative and I) expectations with detailed and precisely accurate with her reading. She uses many different types of metal physical tools that I scheduled myself for and I have experienced feeling the difference too! If you are on the fence I urge you to reach out and just talk to her - you will know just by talking on the phone like I did. She is also very discreet and believes in absolute privacy, I am confident those I have referred know nothing of my readings with her!! WIN WIN! Thanks, Alesha!!
-
I recently did a tarot reading with Alesha and she is absolutely amazing! Her energy is so calm and welcoming, and her spirit guide described me and my personality sooo perfectly & no one would know those details just by looking at me. We did this through a zoom session and it was so much fun! She explains the whole process the entire time and I was able to learn a lot! I look forward to working with Alesha again in the future and would definitely recommend her so if you are reading this, this is your sign to book her now!!
-
Wow, is the best word I have to describe my experiences with Alesha. Without knowing a thing about me, she pinpointed so many areas in my life that needed to be pointed out to me, helped guide me into a better place and helped me with decisions I was needing to make. I'm still digesting the info, insight and knowledge i have gained from my experience with Alesha, and I'm sure I'll be back to write more very shortly. However if you Are skeptical at all, you will not be let down by working with Alesha. Without doubt she has helped me into a clearer state of mind and I feel amazing because of her.
I can't wait for my next reading with her!!
-
Alesha is God spent. I had a reading with her and she gave me so much insight and hope. She has a real gift. I know a lot of people are skeptical but I can tell you she is the real deal. She not only is so intuitive but she has a heart of Gold. She is helping people with her gift. Later, Alesha balanced my chakras and my cleared my energetic cords. My root, solar plexus and throat were unbalanced. Within a few days of her doing that I felt Amazingly better then ever. I was able to speak my truth, be more confident and allowed me to shine with light (thats how I felt). I truly feel that Alesha is an Angel and I highly recommend her.
-
I am a breast cancer survivor. Many people don't realize what it does to you physically and emotionally to go through cancer treatment. As a result of my treatment, I developed lymphedema in my right arm and hand. It causes extreme swelling. I've done physical therapy, I'm supposed to wear compression garments every day as well as a nighttime compression. I'm also supposed to do manual lymphatic drainage massage every day. Its a lot of work to keep it under control and it sucks. Despite all my hard work it was still getting worse.
I have had three reiki treatments with Alesha and I'm amazed at how much betterment arm is. I can go days without doing my other treatment and wearing my compression garments. I still wear my compression when I'm working out and stuff but it is such a huge improvement for my daily life. In addition to my physical issues, emotionally I was feeling so stuck, it's so hard to move on with life after your whole life was about beating cancer. I felt stuck and scared. Constantly trying to fight the gloom. I can't even explain how much better I feel. It's like these walls I had built have come down and I'm seeing all the wonderful things in life. I'm ready to get back to doing the things I love and starting new things. I'm so grateful. Alesha is truly an amazing and gifted person. I'm so blessed to have her in my life.
-
Alesha has gone above and beyond for my family. December had to be the worst month I have ever had and she has helped me to feel renewed and clear again. She was able to clear the negative energy out of my house, put a blessing on it and help a friend crossover who didn't want too which was causing unwanted energy in my house. Alesha has reached out multiple times after the clearing to check on my family and I. I am finally feeling back to myself and I owe it to her. She is also a wealth of knowledge when it comes to stones and crystals. I can't thank her enough for everything. ?
I have known Alesha for many years. Her abilities are beyond AMAZING! She is always right on and has helped me through many decisions. She is always kind and considerate and even when she tells me something I may not want to hear, she is gentle. When my dad passed, she helped me deal with the loss and has proven to me that he is watching over me and my family. Yesterday, I wasn't feeling happy so Alesha said she would check my Chakra's. I woke up today feeling amazing and I called Alesha and thanked her for balancing me! I live in Nevada and she is in Cali, but it worked long distance. SIMPLY AMAZING!!!
Alesha is an amazing reader! I am crying tears of joy right now. Everything Alesha told me was 100% spot on. I found out things today that helped give me a little bit more closure with my father's death. Thank you Alesha!
I give her an A++++ review, and highly
recommend her!
-
I had Alesha do a relationship/love reading and WOW! It was beautiful, unexpected and inspiring. The reading completely resonated with me on many levels. Alesha's reading was deeper and more personal than any other I've ever received. Definitely recommend a reading and I will be back for more!
-
I had a reading done today and she was spot on. It literally gave me chills. She knew there was a lot going on that I never mentioned. Plus she knew a Pisces (which is my significant other) had a heavy role in my current emotional situation. Just amazing. A million thank-you's and definitely recommended.
-
Alesha sent reiki to me from CA to OH. Not to sure how she does this, but it really does work. I had a hip replacement 10 plus yrs ago. It is now giving me problems again and I'm in a lot of pain. Alesha did her magic while I was asleep and when I woke up I felt great. I could actually walk that morning when usually it takes a while just to get up. I am truly grateful for Alesha and would highly recommend her for Reiki or any of her other services.
She's the real deal. 
-
I have recently discovered Alesha Love (Hensley) and WOW.  I have had lots of things changing lately and have been thinking about my future. Well, I came across one of the A,B,C guidance readings that Alesha does on her @soulmissives FB page, I couldn't decide which card to pick thinking surely they can't all be relevant just to me? When the results were revealed the cards did actually all belong to me, the message to me was so clear that I straight away wrote the business plan I needed to go forward with my idea, I knew there was a negative or a warning and going on past experiences I was thinking it could be the idea won't last, but the warning was in the planning. If I plan it will work, the doubts I've been having and issues were all answered and addressed in one simple but informative reading! Thank you for helping me on my journey, I'm so glad I found you.
-